Life onboard
Life as a crew member aboard one of our ships is a unique and unforgettable experience, it is not just a job but a way of life. We credit our success to our highly experienced and skilled crew members. Our ship positions are comprised of Hotel, Deck and Engine departments. Whilst it can take some getting used to when you first arrive, it becomes a work environment where people thrive!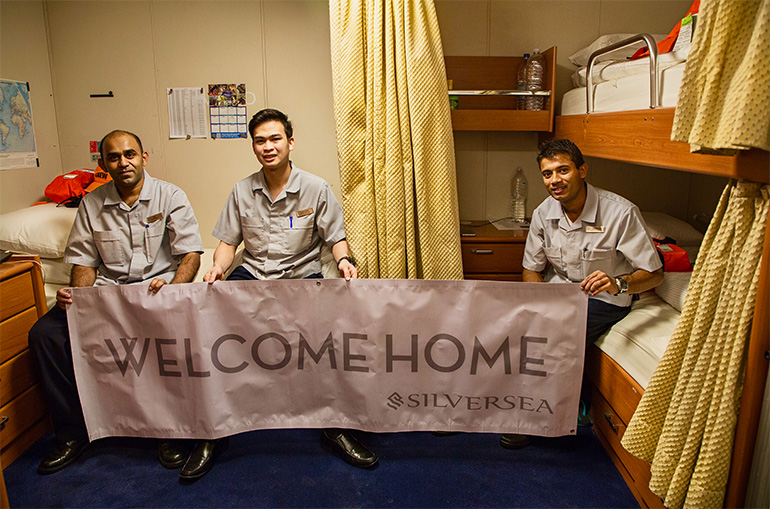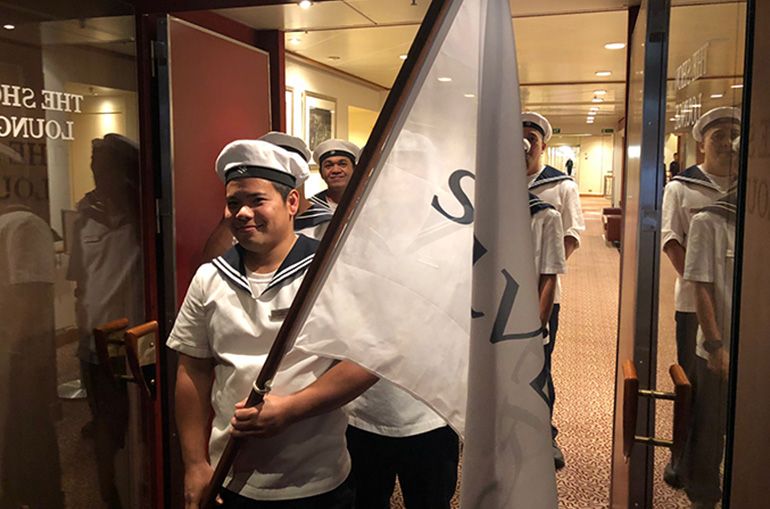 Benefits
When you start a contract aboard a Silversea ship, we want to make it the best possible experience for you. Included in your employment are the following:
Return flights covered by the Company on successful completion of your contract
Pre-employment medical subject to partial or full reimbursement dependent on your position
We will reimburse any visa costs incurred for visas required for working onboard
During your service period you are covered by the Company's Property and Indemnity insurance while you are onboard and ashore
Access to free onboard medical care
Food, accommodation and uniform included
Crew uniform is laundered free of charge in our onboard laundry, we also have excellent facilities for crew to be able to complete their personal laundry
50MB free internet per day with the option to purchase more if required at your cost
Access to the Fitness Centre (at specific times), most of our vessels have a crew gym which is available to crew 24 hours per day
Discounts for crew in the onboard Boutique and Spa
Our Friends and Family travel policy allows discounts for officers and crew to have friends and family travel onboard our ships at a discounted rate
In your free time you can take advantage of the shore excursions that we offer to our guests as a tour escort (which means you get to go free). We also arrange for crew only shore excursions where possible for a heavily discounted rate
Active Crew Welfare Committee on each ship that takes care of general matters concerning life onboard and takes care of various arrangements such as crew events, social arrangements, management of the crew bar
We offer our crew unique opportunities to develop personally and professionally by providing ongoing training and development whilst recognizing and rewarding employees that go above and beyond their call of duty.
Silversea employees working aboard our ships come from many different countries around the world, we encourage a high performing diverse working environment and are proud of the way our crew members come together to create a harmonious environment. We at Silversea are committed to ensuring that equal employment and promotion opportunities are offered to qualified candidates. We confirm our commitment to equality in all areas of employment. All candidates and employees will be treated in a fair and equal manner regardless of race, color, religion, sex, age, national origin, disability, sexual orientation, sexuality, gender identity or expression or marital status.